Oil extracted from Serenoa repens, a plant native to America, where it grows at the edge of the pine forests and on the semi-sandy dunes from Carolina to California, in a sunny position.
Also known as Saw Palmetto, the oil is extracted from dried ripe fruits.
Among the main constituents of oil are:
Fatty acids, including oleic, lauric, myristic, linoleic, linolenic, palmitic, caprylic, and capric acids;
Steroids, including β-sitosterol, β-sitosterol-3-O-glucoside, campestrol and stigmasterol;
Flavonoids
Polysaccharides
Triglycerides
Triterpenes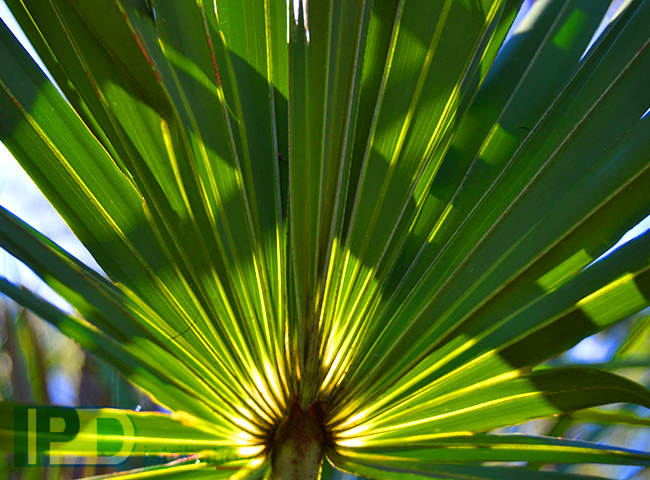 Several studies have demonstrated the efficacy of Serenoa oil in the treatment of symptoms associated with benign prostatic hypertrophy (BPH).
This oil exerts its action by antagonizing the androgen receptors, thus decreasing the affinity of these to dihydrotestosterone, and is also able to inhibit the activity of the 5-alpha-reductase enzyme (type 1 and type 2). This enzyme is responsible for the transformation of testosterone into dihydrotestosterone, whose activity stimulates cell proliferation typical of prostatic hypertrophy. In addition to this effect, it is able to exert an anti-inflammatory action through the inhibition of COX and 5-lipoxygenase enzymes, with consequent inhibition of the synthesis of inflammatory prostaglandins and leukotrienes. Serenoa is also used against hair loss (androgenetic alopecia), for oral and topical use, precisely in relation to the blocking of the 5-alpha-reductase enzyme.
IPDistribution is able to market this product in different formats:
Supercritical CO2 extracted Saw Palmetto oil
The extraction in the total absence of organic solvents allows to obtain an ecological and safe oil. The processing takes place immediately after the fruit is harvested, and this allows to obtain an oil with a 98% assay. It is available an 85% assay oil too, with a light yellow color and less smell/taste.
Saw Palmetto dry extract
Extraction by spray-drying, with an assay of 45%. The extract obtained has excellent smoothness and compaction characteristics, currently unique on the market. This herbal extract is also available in the high density high densityversion, with a value between 0.7 and 0.8 g/ml
Microencapsulated Saw Palmetto oil
The oil is encapsulated within small vesicles whose membrane is made up of gelatin or starches, obtained by means of the coacervation method. The dimensions of the capsules vary from 150 to 500 µm, with an oil content of up to 85%.